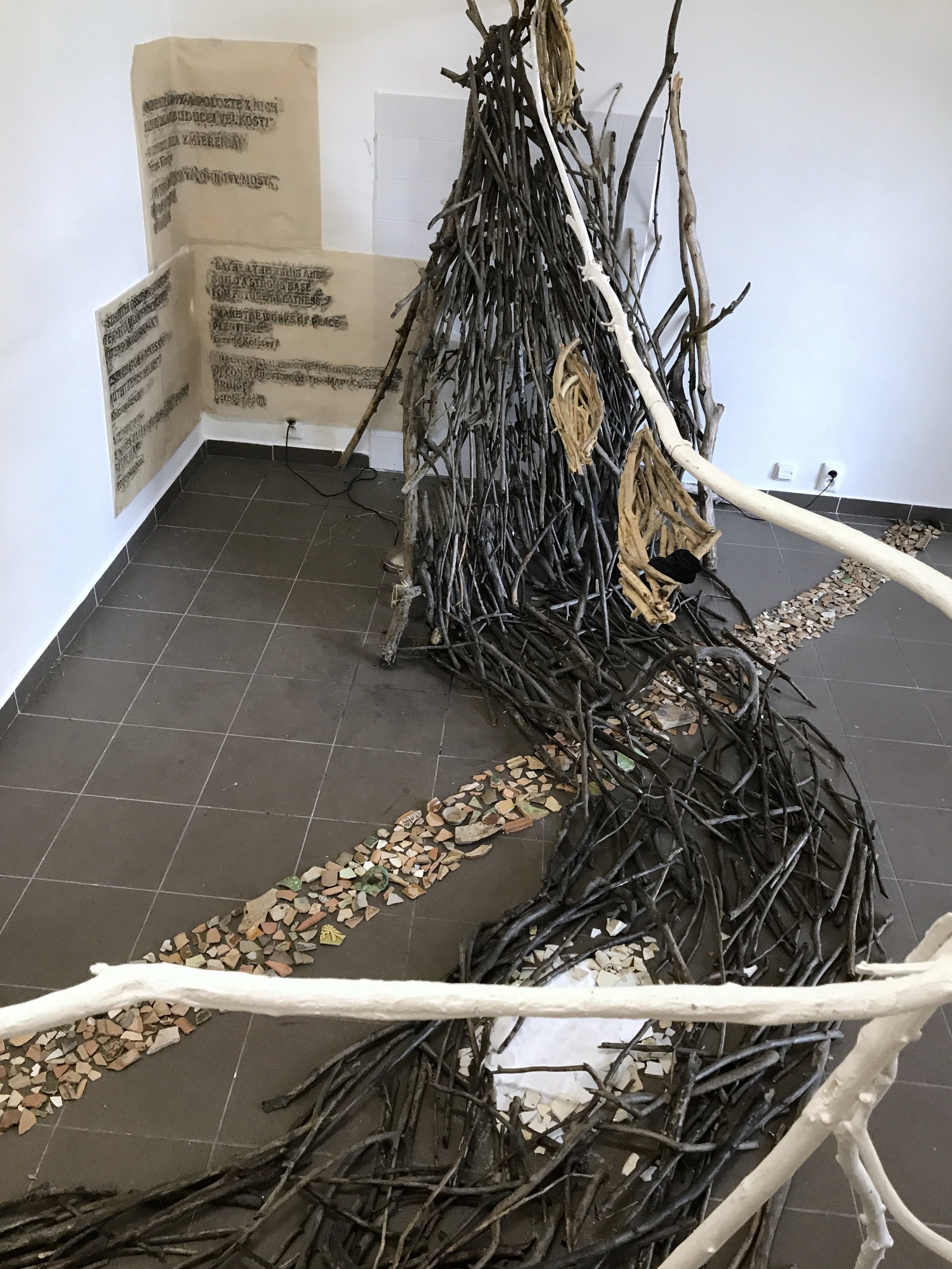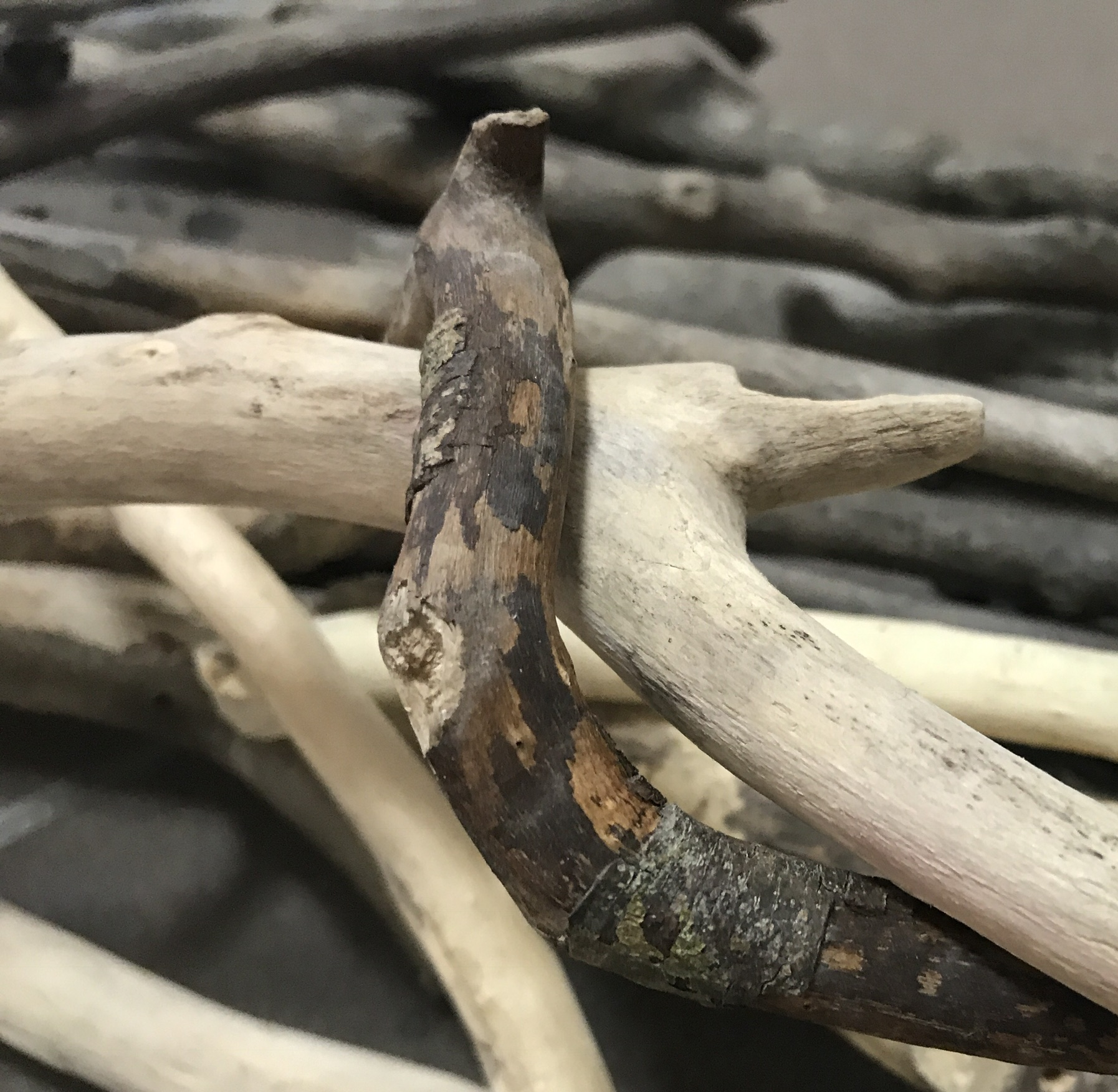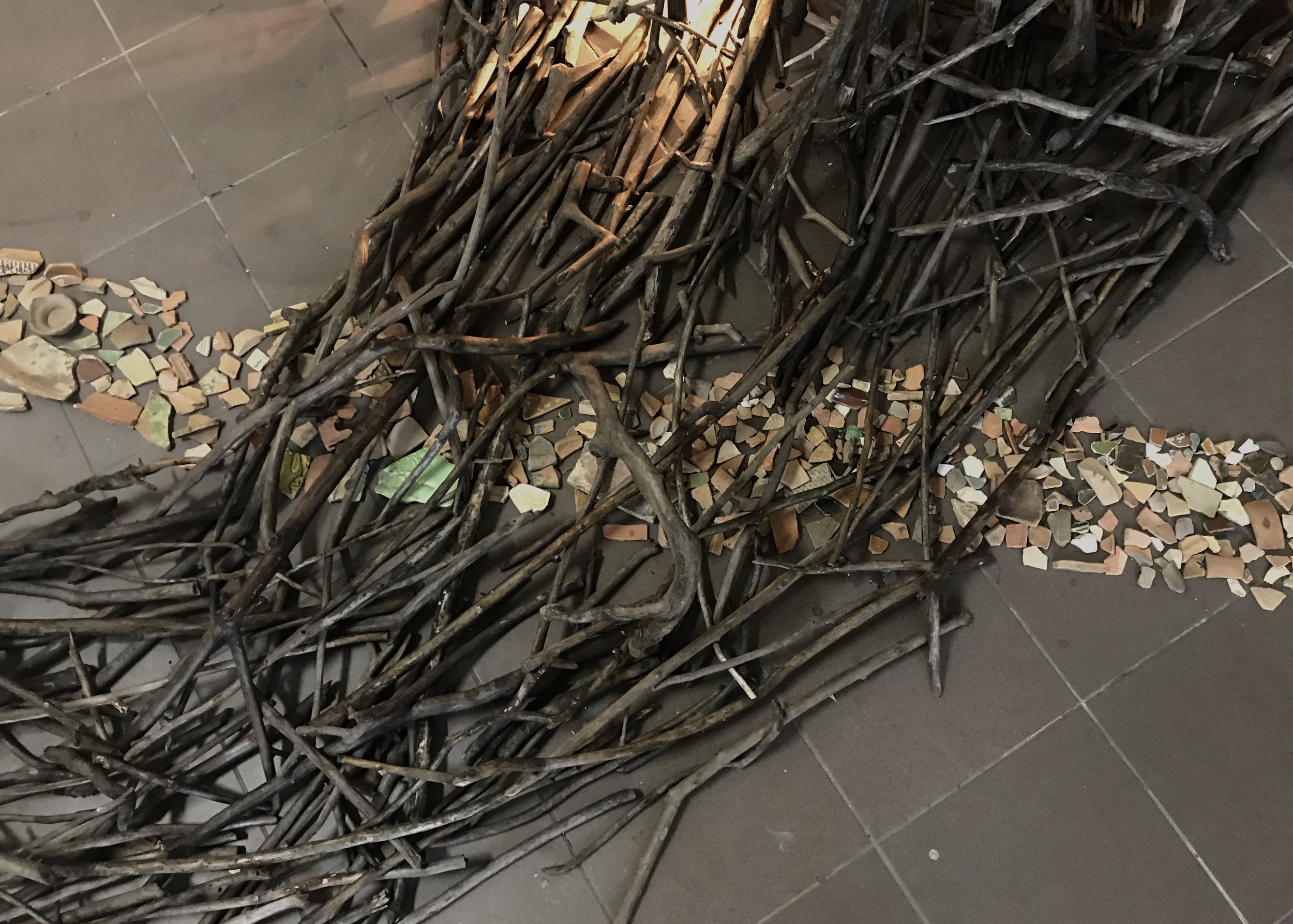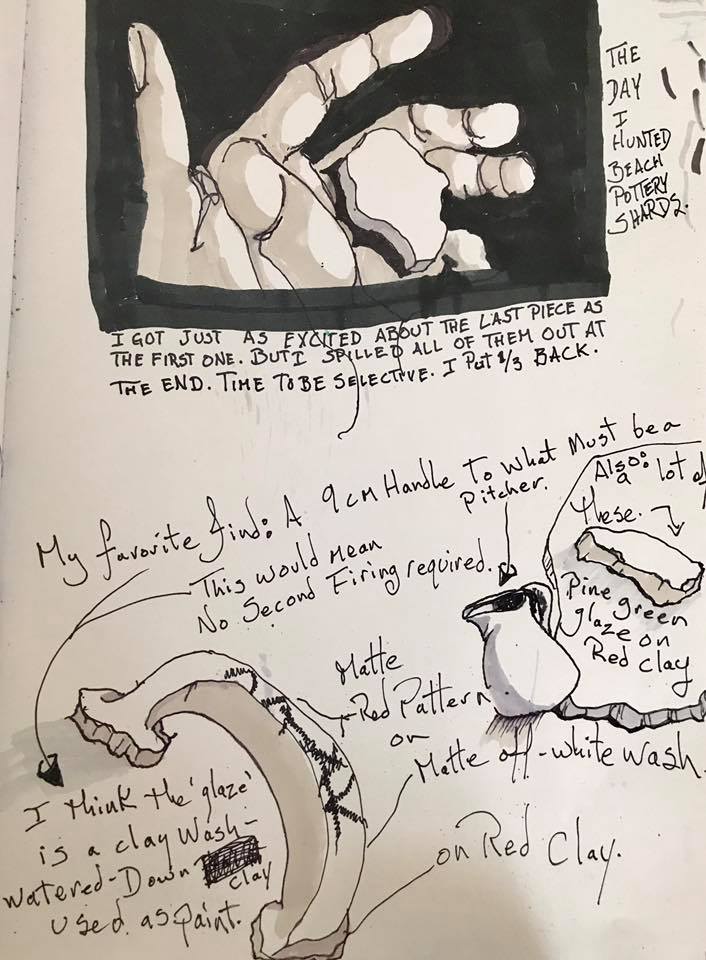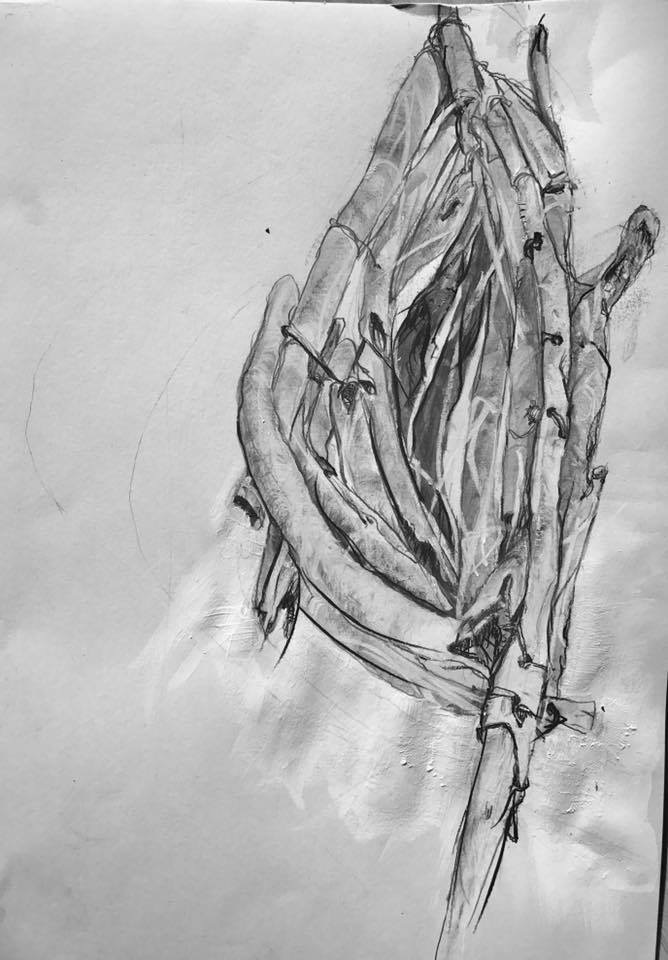 I made DUNA | AИUꓷ from only driftwood, ink, & antique pottery shards collected from the Danube river (called Duna in Hungarian) during my artist residency, spring 2017. The local museum confirmed some shards here are over 300 years old, and while I don't know how to date driftwood, its smoothed edges and exposed grain had taken on the knobby look of human bones.
When I arrived that April I discovered a local history still very much alive to the local community. Over the last century area residents had held the passports of five different nations without moving anywhere. Politics and war rapidly pushed borders back and forth while repeatedly tearing down the bridge connecting Hungary and Slovakia. The Maria Valeria Bridge spent more years collapsed than it did connecting the two sides, both of which speak Hungarian. This took place as I observed the new USA political order at home.
The installation recasts this river as a force that pulls water, objects and people together instead of apart. You can't tell which side of the river the driftwood comes from. The pottery shards also could have come from the either bank. The river takes away nationality, leaving time as an object's only voice.
Once a single community spanned the river. During the communist years there was no contact at all, the river was a fence.
The pottery shards also come from the banks. Ancient pottery is half the gravel on the beaches. The local museum confirmed some shards here are over 300 years old. (Continued..)

The text rubbings on the wall in the corner come from the actual bridge itself. The following quote in English, Slovak and Hungarian,
"Gather the ruins and build a strong base for future greatness. Make the works of peace plentiful." -Fereck Kölcsey
Every gray piece of wood in this installation was bleached, painted with different amounts of layers of ink, and then burnished by hand. The resulting pieces are iridescent, the light enters the first layer and reverberates. It easily took hundreds of hours over three months.